Using EMDR to Heal the Hidden Wounds of War and Childhood: The Headstrong Project

Presenters: Carol J. Weiss, M.D. , Ann B. Beeder, M.D.,  Jillian Tucker, DSW, Gerard Ilaria, LCSW,
The four presenters will explain Headstrong, a national EMDR trauma treatment program that utilizes 250 EMDR trained trauma therapists in 27 cities to heal both the developmental and combat related trauma of its more than 1,000 veteran clients. Outcome data will be presented as well as common themes in the work with this population. We will then break down how EMDR works best with this population, and how each of the 8 phases may differ between a veteran and non-military veteran client, including during the COVID-19 pandemic. Finally, video will be used to further illustrate the above themes.
Learning Objectives:
Conduct this model in behavioral health setting and measure outcomes.
Demonstrate skills that have prepared you to work with a veteran and military service population, anticipating themes and variations in the work to match the population.
Identify how to anticipate the connection between adult military trauma and how the traumas and NC's trace back to early childhood trauma.
Schedule:
9:00 – 10:30 a.m. PT – Headstrong program presentation including themes and outcome data and Tips for all 8 phases of EMDR when working with the veteran population
10:30-10:45 a.m. PT – Break
10:45-12:30 a.m. PT – Video presentation of virtual EMDR sessions with Headstrong clients
Register for this workshop alone: $75.00
Eligible for 3 CE & EMDRIA credits (click here to learn more)

Price: $75.00

Purchase all workshops for $295

Discount for Members of Parnell Institute:
Active members of Parnell Institute receive a discount on their annual Conference registration if they register for all 3 sessions. More information on membership.
What to expect:
REGISTER – After you register you will receive a confirmation email from contact@parnellemdr.com.
ACCESS – In the email you received your access information. This will allow you to access the workshop(s) you have chosen.
Conference Day! To access your workshop, log into Zoom using the credentials provided to you after you registered. Dr. Laurel Parnell will present opening remarks and introduce each presenter daily.
CE/EMDRIA Credit – You can purchase credit separately using the link in the email we sent. The information will also be sent to you after the workshop with your recording.
RECORDING – Within a week of the conference you will be emailed access to the recording of each workshop you purchased. It will be available for review until November 30th 2020.
REFUND POLICY
Your registration fee for this program minus a $50 processing fee is refundable up to 10 days before the program begins. If you must cancel after that, no refunds are available, but you may send a qualified colleague in your place.
By registering for a training, you acknowledge your understanding that you will be asked to serve as a client in the service of everyone's learning. You agree that you are psychologically stable enough to take on a client role in this setting, and that you will do what is needed to take care of yourself if any discomfort arises as a result.
---
PRESENTERS:
Ann Beeder
Dr. Ann B. Beeder is Associate Professor of Clinical Public Health and Associate Professor of Clinical Psychiatry at the Weill Medical College of Cornell University. She serves as Chief of the Division of Community and Public Health Programs, and she is the Medical Director of The Midtown Center for Treatment and Research as well as the Vincent P. Dole Treatment and Research Institute.
Dr. Beeder's research interests include translational medicine in viral hepatitis, alcohol and substance abuse disorders and psychiatric illnesses. She has treated patients suffering from trauma for more than 20 years, and through her partnership with Zach Iscol, she has become engaged in the treatment of trauma with military combat veterans. Dr. Beeder and her colleagues have developed a patient centered and tailored treatment approach that matches patients with the modalities and treatments that work best for the individual veteran.
Gerard Ilaria
Gerard Ilaria has dedicated his life to the provision of mental health and health care to stigmatized and underserved populations. Gerard has practiced as a clinician as well as serving in administrative-leadership capacities. He is currently the Department Administrator for the Department of Public Health at Weill Cornell Medical College, where he manages the budget and operations of this complex research, service, and clinical department.
Previously, he was a Director at New York-Presbyterian Hospital/Weill Cornell Medical Center, running the Center for Special Studies Adult AIDS Program. In that position, he was responsible for the operations and financial management of a two-site, large continuity of care program serving 2,400 people with HIV/AIDS and provided clinical supervision to 20 Master's level social workers. His professional experience also includes 6 years of providing rural health and mental health care serving as Director of Infectious Disease at the Specialty Care Center of Catskill Regional Medical Center. He is experienced in clinical practice, financial and strategic planning, staff development, grant writing, and community outreach.
Gerard holds a Bachelor of Arts in Psychology and a Master of Social Work from Columbia University.
Carol J. Weiss
Carol J. Weiss MD is Clinical Associate Professor of Psychiatry and Psychiatry in Medicine at Weill Cornell Medical College, New York-Presbyterian Hospital and Associate Medical Director of Headstrong Project, which provides free treatment for post 9/11 veterans with PTSD.  She completed EMDR training with Laurel Parnell in 2015 and utilizes EMDR in her clinical work. She is an Addiction Psychiatrist who has worked both in private practice and with under served populations such as people with HIV/AIDS, adolescents with addiction, and veterans. She has lectured widely on matters pertaining to addiction, and is the chairperson of the Scientific and Program Committee of the American Academy of Addiction  Psychiatry.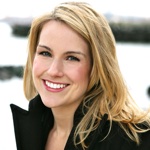 Dr. Jillian Tucker
Dr. Jillian Tucker is a clinical social worker at Weill Cornell Medicine Midtown Center for Treatment and Research, an outpatient substance abuse clinic.  Dr. Tucker also works with combat veterans through Headstrong Project.  She is an EMDRIA certified therapist and trained for several years at the Ackerman Institute for the Family.  Dr. Tucker has presented on EMDR nationally and internationally at various continuing education seminars and conferences, including the annual EMDRIA conference.  She is a reviewer for the Clinical Social Work Journal and authored a chapter on treating veterans for its forthcoming book on clinical practice during COVID-19.  She received her doctorate and masters in clinical social work from New York University and her bachelors of arts in philosophy from Brown University.  Dr. Tucker teaches at Columbia University and New York University.